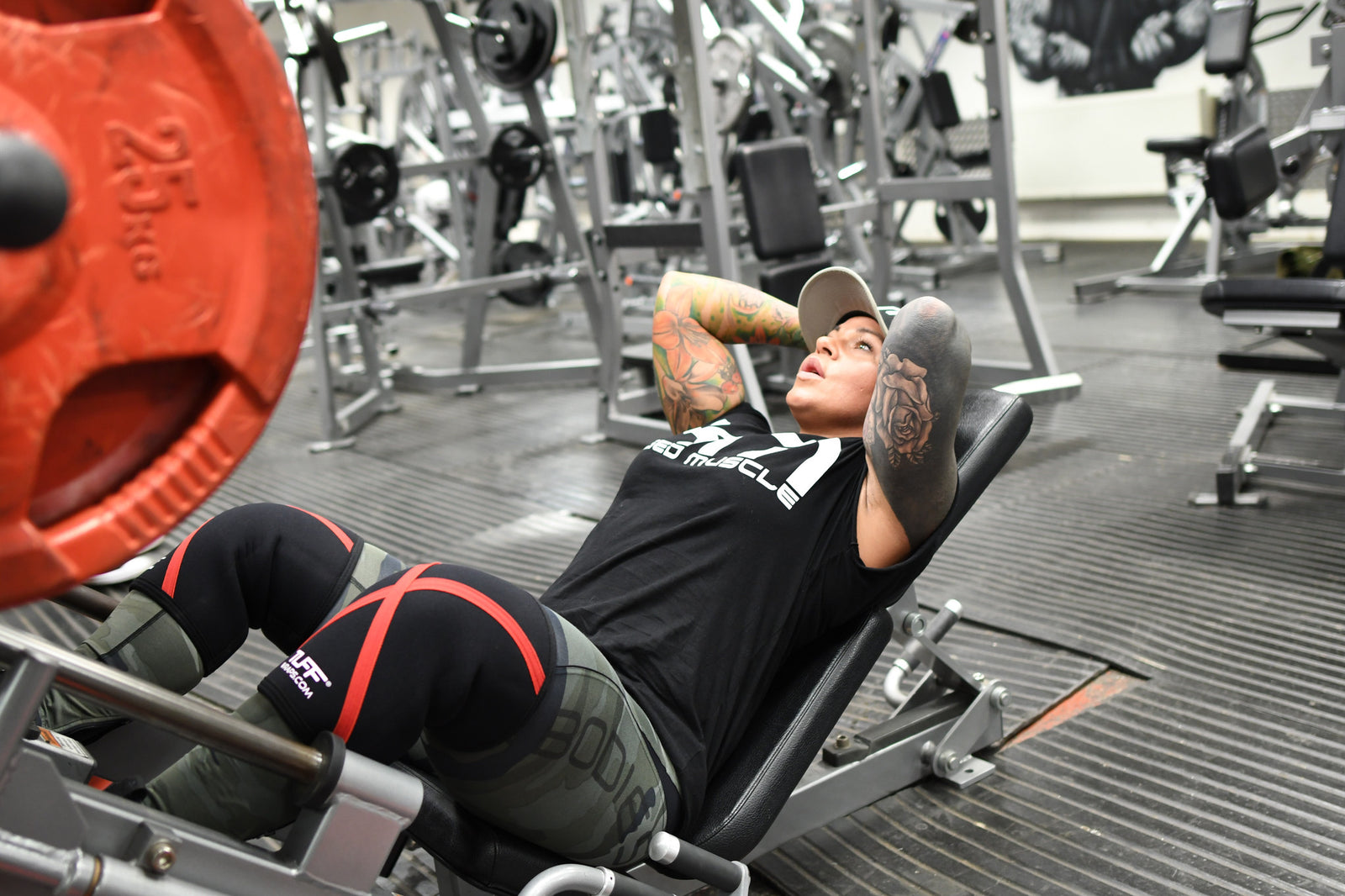 TuffWraps UK meets the "Ink & Fitness...."
 
Meeting new people and getting to know them is one of the most interesting things that can happen to an individual. Diversity is one thing that cannot be replicated, something I have personally believed for a long time.
 
In this modern age we draw conclusions and assumptions about someone from how they portray themselves on social media, mainly from a selection of small square boxes with a comment, followed by interactions from people interested in their lives……. Often who have never met them. When in reality how on earth can we know anything about someone from a picture other than their dress sense…..?
Marzena Tkaczyk, or @theinkandfitness on social media platforms is as diverse as people come, a female in a somewhat male dominated fitness environment, Marzi stands out from the crowd.  Full sleeve tattoos, hood up, camo snapback, 100k followers, Kaged Muscle apparel head to toe and more at home in the weight room than many guys we know playing at being bodybuilders…
"Sleep quicker, work harder"
 
Now draw from your initial perceptions what you will, but after spending less than a couple of minutes with Marzi in the gym we understand what she is about almost immediately. Effort, effort, effort and more dam effort! With almost zero interest in what anyone outside of her friend group think of her life and passion she has built around body building and fitness.
 
So when TuffWraps UK were invited to Explosive Ape gym in Watford to meet and film a training session with Marzi and her fellow tattooed twin @inkdupmuscle we quite frankly couldn't wait….
"I create myself rep by rep"
 
Our physique athlete @inkdupmuscle is certainly no stranger to a heavy leg session and was on hand to be put through his paces for the day. Filming the "twins" as they are becoming known in social circles go rep for rep on extensions, squats, presses, curls and holds was somewhat exhausting to watch and on this occasion we were happy to be behind the camera…..! Rarely stopping to chat or chew the fat, the mindset is clear between both these athletes and true to dedication, both their physiques represent this focus and desire to succeed. You are a product of your direct effort and no one else's.
 
From following Marzi there are quotes that appear regually in her posts and we suddenly realize these social media quotes & hash tags we love so much are not just a pre text to her followers but standards she lives her life to. It's refreshing to see such association with beliefs as to what is preached to others, rather than your oh so often standard messages containing little substance.

"If you always look for perfection, you will always look unhappy"

Head over to You Tube and follow our account or just enjoy the highlights from the day in our video below.

With a huge thanks to Crag Warner @inkdupmuscle for the organization of the day and to Marzi for the warm welcome and 100% being the inspiration we saw you to be, thank you and #StayTUFF!
For more information on training, diet plans and a positive outlook on life you can follow Marzi on the following platforms.
IG: https://www.instagram.com/inkandfitness/
FB: https://www.facebook.com/inkandfitness13/?fref=ts
Twitter: https://twitter.com/Missmarzit
Both athletes wearing TUFF Power Knee sleeves, available HERE.