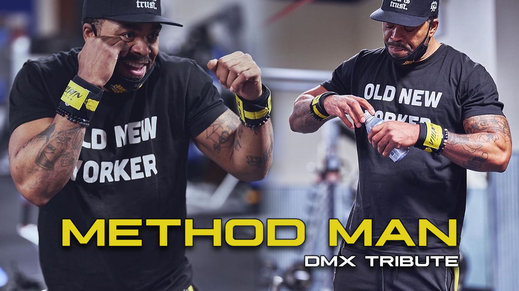 The late rapper, DMX, was honoured last week with a tribute performance at the BET Awards made up of a star-studded group of MC's such as Swizz Beatz, The Lox, Method Man, and more! What does TuffWraps have to do with this? Method Man wore our 16" Blackout Villain Wrist Wraps during the live performance!
This isn't the first time he has sported our Wrist Wraps outside of the gym as a clothing accessory and we are sure it won't be the last! Outside of his music and acting career, Method Man dedicates a good portion of his time to fitness and living a healthy lifestyle.
If you haven't already, be sure to follow him on Instagram @methodmanofficial Watch the tribute performance below!