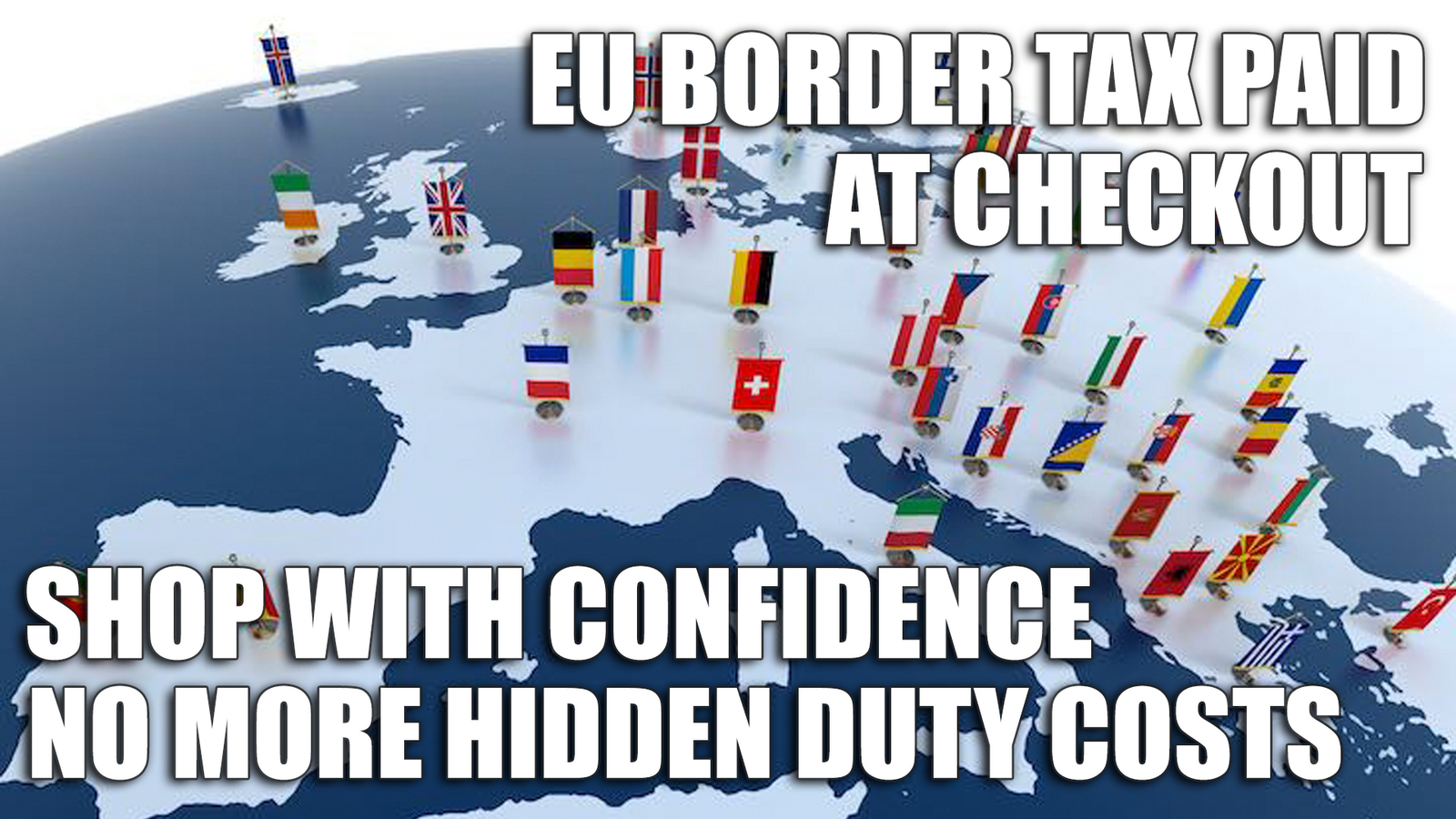 When the UK left the EU at the start of 2021 there have been significant changes to how e-commerce stores have had to handle sales to EU customers. This has affected postal rates, shipping times, prices charged at check out and also costs to the customer with boarder taxes and courier admin fees.
Because of "Brexit", all sales from the UK to the EU aRE essentially now exports for the UK company. This is exactly the case for TuffWraps UK Ltd.   Each order we ship to an EU member state is now an export and there is certain documentation that has to be submitted and regulations complied with.
Previously this meant that if you are currently an EU customer you do not pay VAT at the time of checkout in our store. However, once the purchased item is shipped and gets to the EU boarder there is a duty to pay.  This is determined by the value of the item exported from us here in the UK.
Along with the border tax there are often admin fees to pay from the courier.  This is not great for customer experience or for the export company itself, as its not something any of us have had to deal with for many years or even in our lifetimes!
TuffWraps UK Ltd are now pleased to say that we are able to charge the local VAT rate per EU member state at the time of checkout for all our customers in the EU. This means, the only charges you will see are the costs of your items at checkout and the cost of shipping, we will handle the rest! No more boarder taxes, admin fees or border delays once your items are shipped.
We hope this makes your shopping experience much more enjoyable and removes any of the questions you may have as an EU customer!