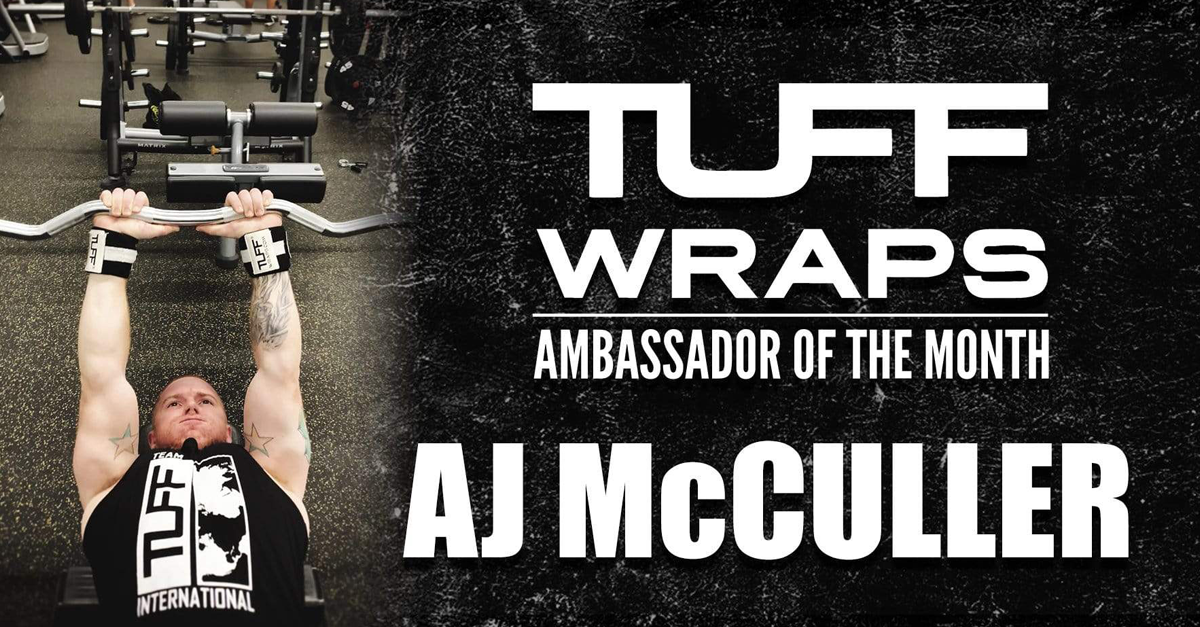 What is your name?
AJ McCuller
What is your IG Handle?
https://www.instagram.com/irishaj
How long have you been a TuffWraps Ambassador?
6 months to 1 year
What is your occupation?
Online Coach
What is your favorite TuffWraps product, and why?
Literally every product I own. Why? Because they are made impeccably well. By far, the best out there.
Tell us about your Fitness journey and where it has to lead you to today?
Always been in sports and martial arts finally decided to take it seriously and competed in powerlifting then moved to men's physique. I wanted to help people and started coaching after getting the education part down, then finally started my own company coaching and now I get help over 50 people daily reach their own fitness goals they didn't think were possible the previous day! I LOVE IT!!
What are your future goals in terms of fitness, nutrition, and lifestyle?
future goals would include me hitting a new weight on my current bulk and then trimming it off and seeing if it could ever be show-ready again. lol nutrition-wise is a daily thing. always striving to be better.