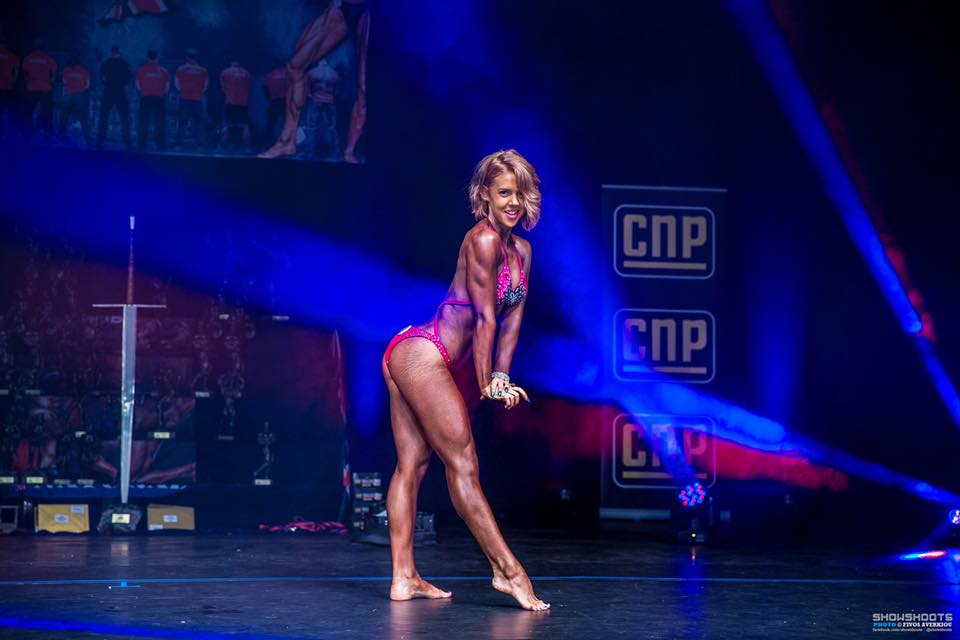 "I Can't train with Joc's, she is strong as fuck"......
My name is Jocelyn, I have Autism spectrum disorder ASD. I suffer from "meltdowns," "sensory overload," and I'm tactile defensive, I can struggle to connect with people, read emotions, and social situations. I went through years of speech and occupational therapy. I lived in fear and to be honest hated the person I was. Then in 2015 I was diagnosed finally with ASD at 23, and everything clicked.  

I am now a special needs teacher's assistant. I work one-to-one with children just like me, teaching them not only how to focus and stay motivated but also how amazing, talented and driven we can be.  

This year I finally built up the courage to follow my own dream - I became a bodybuilder. My first bodybuilding show was in May at Bodypower where I won my class, made it to the finals in October, and came in the top 10 in that class. Next year I am entering in more shows with the hopes of making it to Miami for the world show (the best of the best) because even though what I do is scary, my passion and my drive is 1000 times greater then any meltdown will ever be. I am not great in spite of my ASD, I'm great because of it.
Written Credit to youcanfind.com
.....and from our perspective this is just the surface of what a great inspiration Jocelyn is to so many.
We first met Joc's off the back of her application to our TuffWraps Ambassador program mid 2017, with a fantastic application quoting her and her other half's passion for bodybuilding, competition and their love that goes into these disciplines.
This is so clearly seen every time Joc's trains, putting her absolute all into everything she does and with a smile that reflects her always friendly character.  But that aside this is a competitive industry and one she takes very seriously, more often than not with weights that keep up with many of the lads specially on her infamous leg days where even our own 6'3" 130kg strongman athlete James Williams can take beating from this petit physique competitor!
Even our new favourite quote from one of the lads, "I can't train with Joc's, she is strong as fuck" is such the perfect description of her there determination.
Going into 2018 we can't wait to see what Joc's brings to the physique industry and the directions she takes with her training, maybe even having a look at a strongman competition or two..... Who knows...
All we know is we can't wait to see what come's next from this young super hero Jocelyn Meyer and how proud we are to have her as part of Team TuffWraps.
#StayTUFF