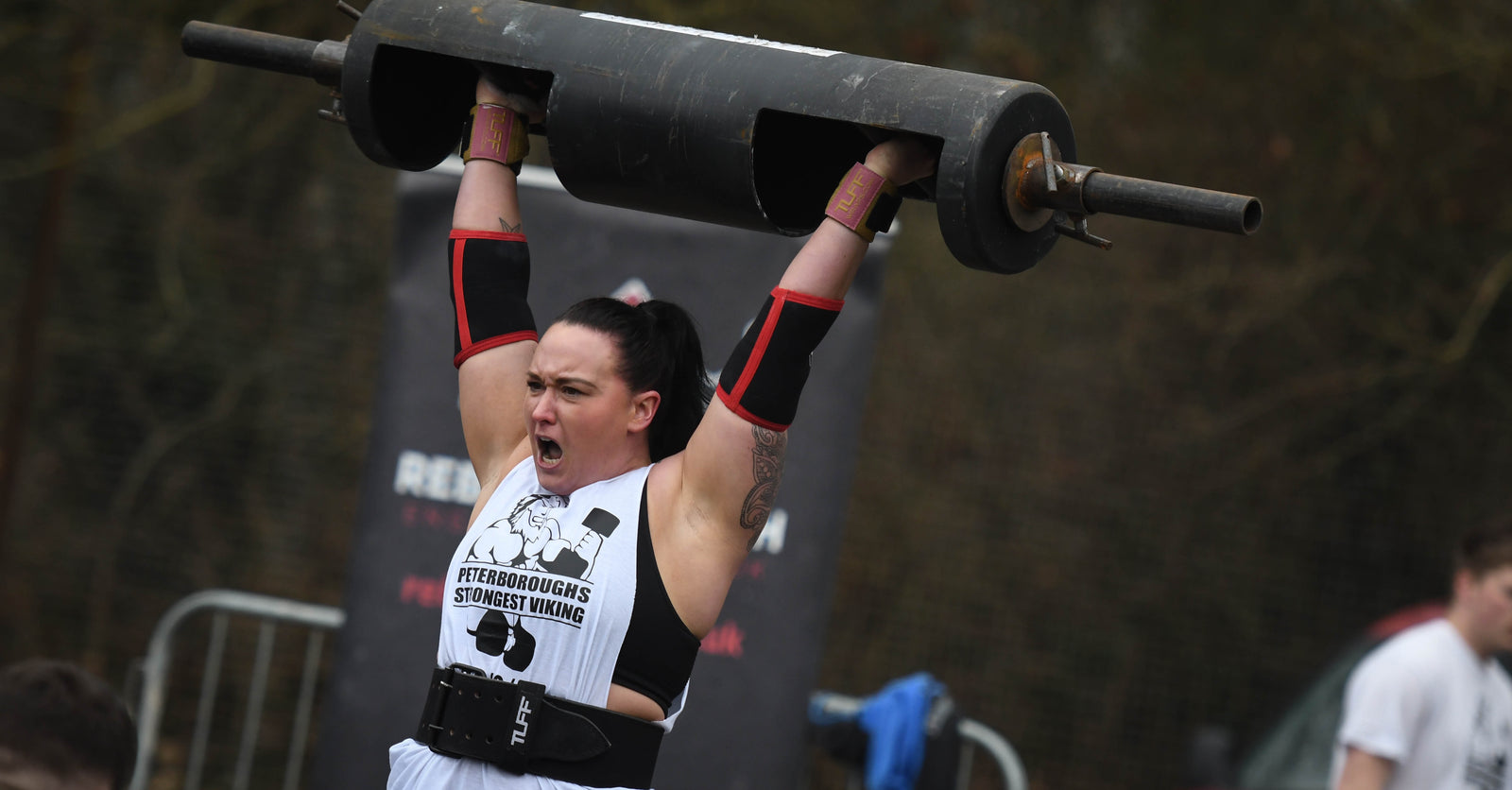 I started competing in Strongwoman in the spring of 2016 after being spotted by one of the guys in the gym I was training in at the time! He commented on how strong I was for a woman and would I consider entering his mates competition Worthing's Strongest man & Woman! Initially I was worried that I'd never be good enough for that but I signed up and did what I could training wise having never even seen Strongman kit at the time. 

I went along to the competition on Worthing's seafront so scared not knowing what to expect and seeing all the equipment laid out thinking I've made a big mistake here I'd never even picked half of it up!!

I'd only been there a short while and a couple of other ladies came over to speak to me and they were so encouraging telling me I'd be fine and I'll do great! 


All the girls I competed against that day shouted words of encouragement and showed me how to do the lifts! I completely shocked my self by coming second in the whole competition. 

That was it I was hooked, I had the Strongwoman Bug!  That is what I love about Strongwoman everyone supports one another at competitions they cheer you on the very women your competing against it's so empowering! 

I went on that year to enter the southern's pre qualifiers for England's strongest woman and came 2nd again.


Unfortunately due to injury I didn't make the finals but I have since gone back to Worthing's Strongest and won 2017, London's Strongest open Woman 2018 and more recently Peterborough's Strongest Woman 2018 to name a few.

Strongwoman has meant so much to me, I don't openly talk about this but in 2012 I left the Armed forces having served 9 years in the Royal Corp of Signals. 

When I left I didn't comprehend just how difficult it would be settling into civilian life. I'd never paid bills I'd never had my own home and I was now on my own! Yes I had my family but nothing compares to that of your military family. 

Depression and anxiety quickly set in and I began drinking heavily and the weight piled on and my mental health continued to decline. 

After losing my job and my home I knew then it was time to change I got help from combat stress who help me with counselling  and I joined my current gym....... Alpha Training Burgesshill with the aim to get fit again! 


My coach Jake Scanlon has helped me reach my goals with a massive recent weight loss he's supported me and encouraged me every step of the way as have my gym family and more recently the TuffWraps team which I joined this year.

I'm so excited to see what the rest of this bring with the amazing support that I now have! 

The plan for the rest of this year is to compete at the southern pre qualifiers in 2 weeks at my new weight of 82kg and then hopefully make it to the finals of England's Strongest Woman again. 

I now help to coach men and women at my gym as I want to encourage more women to become strength athletes it's such an incredible sport..... it's saved me! 
Gemma Ferguson
StrongWoman Athlete