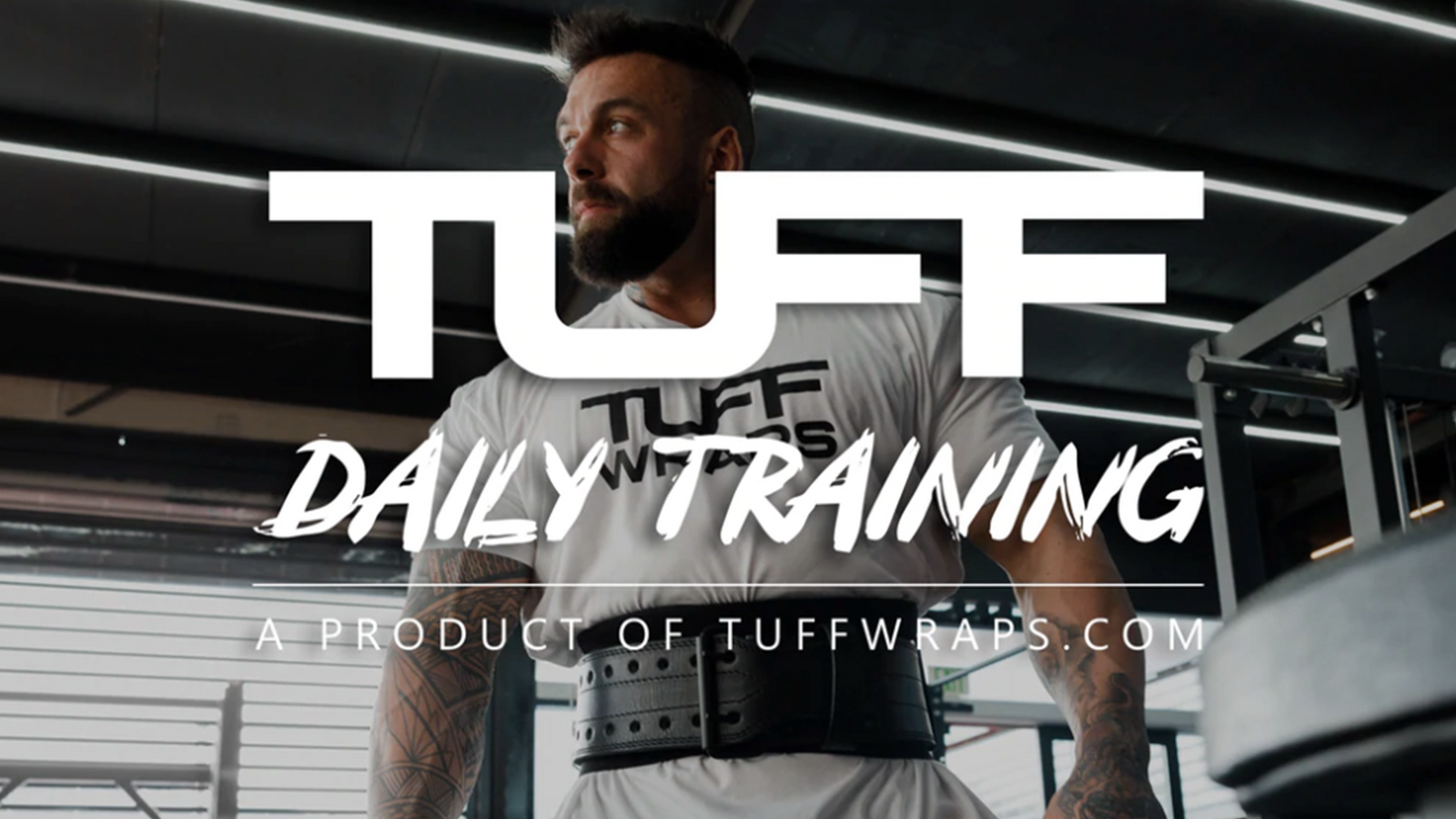 Are you tired of the SAME daily workout? Having trouble knowing where to start? Is personal training just too expensive? Or just looking to change up your routine?
At

just $6.99 a month

, thats less that £6, our TUFF Daily Training Mobile App is here to help!
TUFF Daily Training was made with the focus to help others reach their goals through fitness. We believe that you should not have to pay an outrageous amount of money to be healthy, happy, and in shape! No one should feel uncomfortable at the gym just because they don't know what to do or where to start.
Our training program was formed to help eliminate those roadblocks and put you on a path to success no matter what your fitness level is, we are here to help you with a quick touch of your finger.
TUFF Daily Training is built for anyone with any level of experience in the gym. From a first timer lifting weights to the veteran gym rat that's been lifting their entire life. Our training blocks change every 8-10 weeks, depending on the programming. This means you will never plateau, and you are always making progress! 
We tell you

 

what exercise to do

,

 

how many sets/reps,

 

and a

 

how-to video for each exercise. 

Choose a weight that is challenging for you and let the fun begin!
Check out our website
here
with a demo video showing you how the App works! Learn more about the benefits and what TUFF Daily Training can do to change your life.
Check Out Some of the Benefits of Joining TDT!
✅ 

We take the guess work out of your training program

✅ 

Pre-built workouts are ready for download

✅ 

Workouts pushed LIVE to the app

✅ 

Dedicated staff to answer questions

✅ 

Easy to use Mobile App with immediate access

✅ 

Videos to help guide you through your workout

✅ 

Log your workouts (Journey) in the TDT App

✅ 

Access to multiple programs depending upon your goals
FAQ with TUFF Daily Training Coach AJ McCuller
As a kid I watched my dad lift weights and train as a body builder, so naturally I was active as a kid everything from boxing to MMA then power lifting and moved to bodybuilding.
It wasn't until I was older that I started to find my passion in not only training but truly teaching and helping others achieve the goals they didn't think they could without a personal trainer, this became my driving force to become a coach.
Being a strength and conditioning coach with TDT allows me to continue that passion by helping supply legitimate workout programs for anyone to be able to walk in a gym, pick up some weights and get started on their new healthy journey correctly.
We wanted to give an affordable workout program for everyone, no hidden fees or any junk, at only $6.99 a month! That's just .23 cents per day to get your daily workouts and start getting the results you want!
ANYONE AND EVERYONE! Quite Literally! Whether you are new to the gym or been lifting forever our programs can be used by anyone, we do the thinking for you - all you have to do is open the app, choose your program, and start lifting!
Both TDT Original & TDT Ladies change training blocks every 8-10 weeks, depending upon the program. This is important because this means that basically every few weeks we start a new program.
Why is this important? First, your body can adapt to the same routine - changing things up prevents your body from hitting a plateau at some point. This also means that anyone can sign up at any time and jump right in at anytime without having to start from the beginning. Best of all, we tell you what exercise size to do, how many sets and reps and even rest time; therefore, all you have to do is choose the weight that works for you!
Yes we have a few and more coming!
1. Our #ASAP (As Strong As Possible) program is individual routines for specific muscle groups (ie. Bicep workout, quad workout, or Back workout) AND they are built out in 2 different ways one will help you build strength and one will help build muscle.
2. Fluff to TUFF is a 4 week program designed to help those that have been out of the gym for a while and want to get back to it but don't know where to start or those that are ready to start the transformation journey today and from here you can go straight into the TDT daily workouts.
3. There is also a core & abs program so that you can supplement these into TDT on any day you like.
Here is an example of one of our previous split training programs
TDT Original:
Day 1: Back
Day 2: Legs (Quad Focused)
Day 3: Chest/Biceps
Day 4: Shoulders/Triceps
Day 5: Legs (Hamstring Focused)/Back
Day 6: Chest/Arms
Day 7: Rest
TDT Ladies:
Day 1: Legs
Day 2: Back / Biceps
Day 3: Delts
Day 4: Legs
Day 5: Chest / Triceps
Day 6: Legs (light)
Day 7: Rest
*Our programs follow the example split above with each workout being different from the next. You won't repeat the same workout each day/week.

*Based on the split program your days off will vary from 1-2. This program above is 1 day rest.